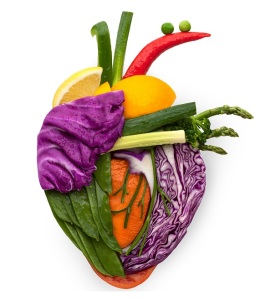 Heart disease, stroke, cancer, diabetes, obesity and arthritis are a few examples of the most common, costly and preventable health problems. These conditions also fall in the category of "Chronic Disease." Chronic diseases are the leading cause of mortality in the world and represent approximately 60% of all deaths (WHO).
According to the World Health Organization (WHO):
Cancer, diabetes, obesity, and arthritis are among the most common, costly, and preventable of all health problems.
As of 2012, approximately 117 million adults has one or more chronic health conditions and 1 in 4 adults had two or more chronic health conditions.
During 2009-2010, more then 1/3 of adults were obsese. 1/5 youths from 2-19 years of age were obese
Arthritis is the most common cause of disability affecting daily activities of living.
Diabetes is the leading cause of kidney failure, lower limb amputations (besides those caused by injury).
Chronic diseases take time to manifest into symptoms and overtime consistent exposure to various risk factors will increase your chances of acquiring one of these conditions. These risk factors include:
Age, sex and genetic predispositions
Smoking or tobacco use, unhealthy diet, physical inactivity, and harmful use of alcohol
Hypertension or high blood pressure
Dyslipidemia (high cholesterol)
Being overweight/obesity
Dysglycemia or Diabetes
Constant exposure to these risk factors can lead to intermediate conditions of hypertension, hyperlipidemia, obesity and pre-diabetes. These ultimately lead to disease end points of: Cardiovascular diseases, diabetes, arthritis, chronic respiratory diseases, and several cancers (PHAC).
Naturopathic Medicine is a great avenue to prevent and treat chronic disease. Dr. Lee will work with you to understand what disease process is specifically going on with your body, what risk factors and modifiable risk factors connected to your condition, and use various modalities of Naturopathic Medicine to treat accordingly.
For more information about What to Expect in a consultation or how Dr. Lee treats chronic disease, please contact her at Insight Naturopathic Medicine.